Published Works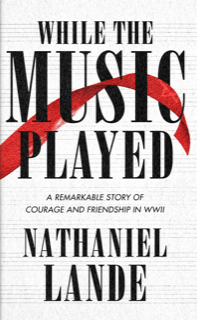 A Remarkable Story of Courage and Friendship in WW II
"We were the dreamers of dreams, the singers of songs. We were the music makers. We would not hear nor play nor love without each other. This is a prelude to our experience, an overture to who we were and how we arrived on the shores of friendship."
Beginning in 1939 pre-war Prague, WHILE THE MUSIC PLAYED focuses on the story of young Max Mueller, a curious bright romantic—a budding musician, piano tuner, and nascent journalist. Max is on the cusp of adolescence and facing a rapidly changing world as the Nazi influence invades Prague's tolerant spirit with alarming speed, compromising those Max loves even as he struggles to understand. While his father, noted German conductor Viktor Mueller, is drafted into the German army and finds himself increasingly involved with Nazi propaganda; Viktor's best friend, noted Czech composer Hans Krása, protests the occupation in every way he can.
As everyone Max knows and loves chooses sides and accepts the consequences, he becomes increasingly isolated, and forced to find his own way. With each step, Max's journey grows more fraught until music is the one constant tying him to both the lost childhood he cherishes and the man he still hopes to become. But will it be enough to sustain him against the relentless Nazi threat?
With a seamless blend of historical and fictional characters, told from multiple points of view, and sweeping across the capitals of Prague, London, and Berlin as World War II ravages Europe, this meticulously researched book is unique with its diverse and interweaving narratives, threaded with news accounts, and including some of the most triumphant and devastating moments of the war—from the opera houses of Berlin to the music halls of London and the making of the famous children's opera Brundibár.
"WHILE THE MUSIC PLAYED is a lyrical, absorbing, and heart-breaking story of love and courage from the widely revered and best-selling author Nathaniel Lande."
EARLY PRAISE AND REVIEWS
Nathaniel Lande has written an epic, compelling and cinematic, richly imagined, often chilling but ultimately life-affirming tribute to the power of music and art, honoring the human spirit.
—Richard Zoglin: Contributing Editor: TIME Magazine
Lande's gripping debut entwines a complex set of relationships brought together by music and disrupted by the Nazis…This is a fine addition to the shelf of WWII fiction.
—Publishers Weekly
Through the power of music and Nathaniel Lande's beautifully written words, provide evidence, that even in the darkest times, man's creativity shines through. While the Music Played is a compelling novel with brilliant characters never to be forgotten and long remembered.
—Dr. Andrea Tanner: Senior Fellow in History, University of London
An epic WW2 landscape following the footsteps and footfalls of young Max Mueller and David Grunewald, master story-teller Nathaniel Lande has unleashed a moving novel for a new generation of readers.
—Valcav and Zdena Flegl: Senior Correspondents: Český rozhlas. Czech Radio Prague
While The Music Played by Nathaniel Lande is arguably one of the best works of historical fiction I have encountered. This novel treats the Nazi occupation from the perspective of our main characters who are caught in Prague as the city falls.
The character development is outstanding, from the flamboyant and fictional orchestral conductor (the Great) Victor Mueller, to the occasionally human yet mostly cold blooded (and real) Nazi SS man Reinhard Heydrich. This work plays heavily on one's emotions as the author exquisitely expresses the fear and hope of those impacted by Nazi oppression. Author Lande beautifully links our characters by the hope that endures and is shared in each of them from their love of music.
At the center of it all is a gut wrenching story of father and son, father doing his best to protect his beloved son while undoubtedly feeling the panic that comes from facing increasingly uncontrollable evil. Adding to the novel's realism (and enjoyment) are wonderful period references to cultural fabric in Allied England and America as well as an important development of one character's close friendship with Winston Churchill.
The other aspect of the book that I found enjoyable was the detail given to explaining the Nazi occupation from the point of view of the Czech Resistance (which I had previously known nothing about, but I'm now inspired to learn more). All in All, this book expertly brings to life its subject matter consistent with one of my favorite movies: Roberto Benigni's 1997 film "Life is Beautiful".
–Tom's Thoughts, GOODREADS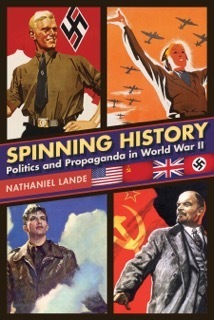 With stunning scholarship, readers will understand how World War 2 laid the foundation of spin, which carries consequence in today's politics of alternative facts and reactive lying. In Nathaniel Lande's fascinating new book, the best-selling writer, historian, and a distinguished award-winning film-maker, explores the great war at the heart of the 20th century through the prism of impression management, media, and dramaturgy.

The art of theatricality in WW2 was perfected though stirring speeches, elaborately produced rallies, radio and motion pictures, posters, and songs – conveying a message of national will.

The notion of theatre is of course not restricted to modern times, dating back as it does at least as far as Plato and Aristotle. But in Spinning History, the narrative manages to relax its academic underpinnings into something quite original. It examines political spin not just in metaphorical terms but presents the Second World War as a drama that progressed into a production that was staged according to the diverse scripts written and overseen by four contrasting masters of impression management: Roosevelt, Churchill, Hitler and Stalin. Each vied with the others to come up with a compelling vision to shape events according to his own script, to win over hearts and minds on the frontline and the home front, using all the tools of the playwright and the theatrical producer: each with his own cast of thousands; vast budgets; lavish costumes; elaborate set-pieces; ingenious props; deception and stagecraft.

In a gripping history, an imaginative use of propaganda – black and white was encouraged by all four leaders, with varying degrees of ingenuity and effectiveness to achieve their political aims. The result is a highly intelligent, wholly distinctive and often surprising work of history, a book that manages to cast fresh light on the most obsessively studied conflict in human history.

Editorial Reviews and Early Praise

World War II wasn't just the century's greatest conflict, but also its greatest theatrical production. Spinning History is an illuminating, readable, and still very relevant account of the ways in which theatrical staging, dramatic storytelling and message manipulation were key to the efforts of both sides during those turbulent years.
-Richard Zoglin, Senior Editor, TIME Magazine

"Nathaniel Lande, takes a familiar subject, the 2nd World War, and presents it in a new light – indeed in a spotlight. Taking war as the ultimate piece of theatre, it concentrates on the principal characters from both sides, but finds room for a wide-ranging consideration of minor cast members and plots. It is a timely reminder that the conflict was the first modern war, in which propaganda and media manipulation played a huge part, not only on opening night, but in ensuring that it had an extended run. Never has the phrase 'theatre of war' been more tellingly explored or expounded with such originality and insight."
-Dr. Andrea Tanner, Senior Research Fellow, The Institute of Historical Research, University of London.
"Spinning History illuminates how all sides used social psychology, propaganda and drama to shape and skew public opinion during World War II. And how these myriad efforts interplayed nationally and internationally during the war and in its history. The starring roles of Roosevelt, Churchill, Hitler and Stalin are detailed thoughtfully and compellingly. The book is original and insightful, interesting and readable."
-Richard Cole, Ph.D.
John Kerr Distinguished Professor and Dean Emeritus
School of Media and Journalism
University of North Carolina at Chapel Hill
"I lived through World War 2 as a well informed teenager, or so I thought. At 15 I was hired by my local daily newspaper to replace the sports editor who had enlisted in the Navy. That gave me unique access to the United Press teletype that day and night poured out news of the world in conflict. I listened to FDR's Fireside Chats and network war correspondents on the radio. In both of our small town's movie theaters, I watched newsreels and war films. I was acutely aware of what was going on, right? Little did I know. This fascinating book explains how I – and millions around the world – were fed a history lesson full of dramatic propaganda that was aimed at winning our confidence and eventually the war. We can't argue with the way things turned out, but what we went through, mostly unknowingly, was a momentous education in truth, half-truth and wonderment. Another publishing triumph for Nathaniel Lande."
-Richard B. Stolley, Time Inc. Journalist and Consulting Editorial Director, Editor of Life, Founding Editor of People


The Life and Times of Homer Sincere Whose Amazing Adventures are documented by his True and Trusted friend Rigby Canfield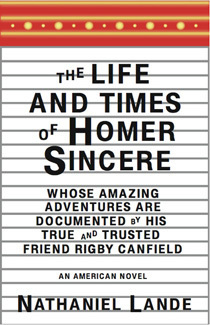 His most recent novel was published by Peter Mayer, Overlook Press, May 2010, THE LIFE AND TIMES OF HOMER SINCERE, Whose Amazing Adventures are Documented by his True and Trusted Friend Rigby Canfield. It is Nathaniel Lande's second novel after CRICKET, a book reviewed by the New York Times as "an extraordinary novel and a powerful testament to courage and faith."
William Styron upon reading an early draft of THE LIFE and TIMES of HOMER SINCERE, called it "An American Novel, with a lovely confection of unforgettable characters; a gem of a story full of smiles." Spanning America over three decades, the picaresque novel begins and ends with an amazing friendship between two friends whose adventures take them from New Orleans and New York to Hollywood.
Praise for The Life and Times of Homer Sincere
"This is a wonderful epic tale of a soldier of the word making his way from New Orleans to the realms of magazine publishing and the great era of Hollywood Studios. It captures the spirit of a great time in America. Nathaniel Lande, a valued veteran of the golden years at Time/Life, is the perfect person to bring us the endearing and amazing adventures of Homer Sincere. "
–Walter Isaacson, New York Times best selling author of Benjamin Franklin: An American Life; Einstein: His Life and Universe, and Steve Jobs, A Biography

"I have just had a remarkable journey across a landscape of time, place, and emotion. In other words, I just finished reading Nathaniel Lande's remarkable novel about one Homer Sincere. Part Forrest Gump, part Rocket Boys, and part Adventures in the Screen Trade. This is the story of an America that used to be or at least should have been. I pronounce it an instant classic!"
–Homer Hickam, author of the New York Times Best Seller, October Sky/Rocket Boys

"Nathaniel Lande's novel is rich with nostalgia, compassion and humor. The saga of Rigby and Homer is beautifully told, full of rich details you will not soon forget. You will finish this special tale satisfied, but wanting more. There is a symmetry here: a story about movies that would make a good movie."
–Selden Edwards, author of the New York Times bestseller, The Little Book

"Characters like John Irving, along with Doctorowesque historical cameos."
–Publishers Weekly

"Reading this book was like rediscovering Mark Twain all over again with a fine vintage wine. It's colorful full bodied characters, Homer, Rigby, Daisy, the Last of the cowboys Billy Sunshine and the metaphorical sage Waldo, blended and aged together in an oaken barrel of excellent writing. An impeccable story of friendship and love that takes place over a number of politically pivotal decades. This story like a fine wine has legs that transports us through decades and magical locations, from luscious layered Louisiana, to the crackling creative juices of New York City and more. This book is a portable tome for the century. I predict this book will become an American classic to be read over again and again."
–Nancy Lombardo "Comedy Concepts Blog Talk Radio"
Forward to The Life and Times of Homer Sincere
"Nathaniel Lande was greatly admired by his colleagues at TIME and I should know. I was both Publisher of TIME and Chairman during his salad days when this lean and lanky six foot six inch "cowboy" blazed through the corporation. I remember a versatile talent. When he was not writing first hand narratives about shipwrecks at sea, or marching for civil rights in Alabama, he was in Viet Nam making documentaries at a time we essentially focused on print. He loved the film medium. When one of his first documentary films, Montage, won all the awards, we took notice. Twenty years ago, before Kindle, he was awarded two design patents for his prototype for the first electronic book and New York publishers took notice. He created TIME World News Service, leading 200 correspondents, broadcasting the pages of TIME from and to 70 countries around the world. When he was missing from company action, Nathaniel was consulting with the President at the White House on the moral responsibility of the press. We celebrated TIME's 40th Anniversary together with an amazing notable evening. Much to my amusement, as creative director, he was the only man at TIME to have a piano in his office. But all in all, he was indeed a Soldier of the Word, and no one respected and appreciated his colleagues at TIME/Life more than he. With his new novel, he includes tribute to a heroic editorial landscape singing the song of it all. It was a more innocent time then, but a wonderful time; and within these pages, spanning three decades in America, there is a spirit I recall with affection. Nathaniel Lande has crafted unforgettable characters and both a brilliant and beautifully written cinematic story that will not easily be forgotten."
—RALPH DAVIDSON, Chairman, TIME, Inc.
The Ten Best of Everything: Passport to the Best, An Ultimate Guide for Travelers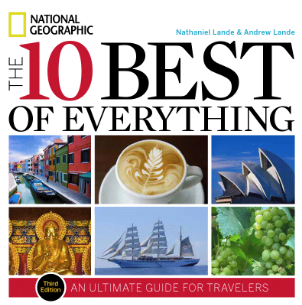 Early Praise for the 3rd Edition Spring 2012
Nathaniel Lande's 'Snapshots' and first hand narratives are
fascinating and fun."
–Bill Moyers
"Only the Best! Intriguing and comprehensive."
–The Los Angeles Times
"One of the most beautifully written books on travel that will be published
this year."
–London Telegraph
The Ten Best of Everything: Passport to the Best, An Ultimate Guide for Travelers
Second Edition: National Geographic Books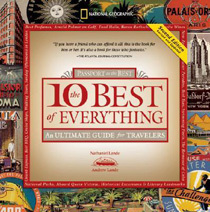 "A rich dreambook for those of us still waiting for our own ships to come in. Loggng over 4,000,000 miles, and compiled by veteran travelers Nathaniel and Andrew Lande, this extravagantly entertaining volume has historical and literary journeys, a whole host of trips and expeditions for any taste and to every continent including Antarctica, each complete itinerary a unique variation upon the theme of the 21st century Grand Tour. Highlighted with vintage posters and color illustrations, cosmopolitan sidebars, engaging personal narratives, and famous contributors and correspondents, sets the book apart from any other travel book. Savvy tips, with a wide array of detailed information on luxury hotels, resorts, restaurants, and more, this elegant and sophisticated treasury of travel lore will awaken the wanderlust in readers everywhere"
–National Geographic
"Mr. Lande's life is just as extraordinary as The 10 Best of Everything with lists, vignettes and reproductions from his vintage"
–Houston Chronicle
" ...You must get your hands on [this]."
–Milwaukee Journal Sentinel
"The ultimate experiences the world has to offer in just 480 pages."
–The New York Daily News
"A wealth of entertaining information."
–The Sunday Oregonian
"A monumental and comprehensive overview of today's new life-changing philosophies. Mindstyles/Lifestyles makes for compulsive browsing and irresistible reading. You will find interviews and contributions by a stellar array of leading advocates, doctors, and scientists."
–Psychology Today

"Nathaniel Lande did find a lot of wisdom along the way, and confessed the best secret of all came not from the cosmic gurus or the prize winning scientists, but from an 85 year old woman in Virginia who said simply: 'If I had my life to live over again, I would start barefoot earlier in the spring and would stay that way in the fall. I would go to more dances. I would ride more merry-go-rounds. I would pick more
daisies.'"
–The Los Angeles Times

"Mindstyles/Lifestyles by Nathaniel Lande is a massive guide to the diverse ways of life and belief that has arisen to the anxiety and stress of modern living. It is a kind of fair or supermarket with articles, essays, and interviews...most by Lande, several by others (a preface by Hans Selye, a conclusion by R. Buckminster Fuller among those arranges like booths along the midway). A whole cosmos catalog."

"A billion-dollar blockbuster."
–Robert Green, PANORAMA, Washington, D.C.

"Last week an impressive book was published. Entitled Mindstyles/Lifestyles, written by Nathaniel Lande. It is the greatest roundup of cults, sects, encounter groups and philosophies yet written. It covers everything from Arica to Zen...a kind of Whole Me Catalogue, you can say."
–Stan Freberg, New West

"Mindstyles/Lifestyles–here is a book everyone wanted but was afraid to ask for. Lande has surveyed the field of psychology, psychotherapy, metaphysics, and the sciences, and has come up with a buyer's guide to what's happening in this world. He has choked the book full of reviews, commentary, analysis by authorities...and you who follow Freud
and Jung won't be short-changed. Lande has done a remarkable job."
–WEST COAST REVIEW OF BOOKS

"...But it took a six-foot six 42 year old Oxford University graduate named Nathaniel Lande to put it all together in an encyclopedic book that is a graphic affirmation of Tom Wolf's thesis."
–Los Angeles Herald Examiner

"A mammoth consciousness-raising handbook."
–Publishers Weekly

The book is an incredible view of psychology and philosophy. Nathaniel Lande has compiled a valuable eye-opening book, one that I will read often."
–Bill Waldroop, Detroit Monitor

"Lande has produced a universal book, highlighted by a galaxy of stars. The book not only tells us where we are coming from but where we are going."
–Washington Post

"A highly recommended anthology."
–Dorothy Fuldheim, WEWS TV Cleveland

"Refreshing research...excellent reporting."
–Mike Wallace, CBS

"If I were alone on a deserted island and could have only one book, it would be Nathaniel Lande's Mindstyles/Lifestyles."
–Barry Farber, WOR Radio New York

"Insightful and informative and entertaining."
–Mike Dixon, Chicago Daily News

"It took Lande to put together the most contemporary overview of our time."
–TODAY SHOW, Chicago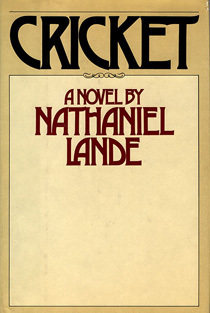 "An extraordinary, sensitive novel...thoughtful...extremely moving...a powerful testimony to courage and faith."
–The New York Times

"Heart warming and heart breaking. A novel you will treasure."
–Publishers Weekly

"A novel that demands attention and has something to say. Nathaniel Lande's focus and feeling will open your eyes to what courage and life are all about."
–Atlanta Constitution
The Emotional Maintenance Manual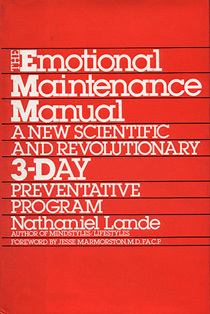 "THE EMOTIONAL MAINTENANCE MANUAL is an extremely useful and practical guide for achieving stability during the periods of stress we all face in our lives."
–Hans Selye, C.C., M.D., Ph.D, D.Sc
President, International Institute of Stress
Montreal Gazette
"I recommend the EMM Program to increase energy and awareness."
–John Lily, M.D.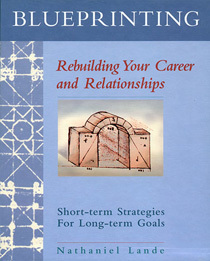 "Restructuring careers and relationships takes courage and vision. That's what Blueprinting is all about. Inspired by the notebooks of Leonardo da Vinci, it's a practical interactive process that help you build your life to your own design. It is a book that helps model your talents, map your strategy, identify your values and your goals."
–The New York Times
Self Health, The Life Long Fitness Book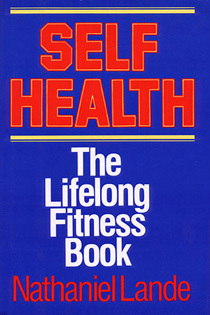 "If you're committed to good health, feeling well, looking good, and living longer, Lande's SELF-HEALTH will point the way. It is a safe, effective, and sensible program, ahead of its time, that you can live with all your life."
–Jesse Marmonston, M.D., F.A.C.P.
Clinical Professor of Medicine
University of Southern California
Los Angeles Times

"The book's title really says it. Your well-being is up to you. SELF-HEALTH may be the most important book you will ever own."
–John Studd, M.D.
Kings College Hospital, London
Sunday Observer
Dispatches from the Front: A History of the American War Correspondent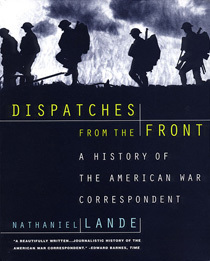 "A dynamite read...Should be in every war correspondent's past, present and future kit bag."
–Colonel David A. Hackworth, correspondent for Newsweek and author of About Face

"Beautifully written...This masterful collection is for anyone who appreciates good writing and loves journalism. It is a moving account of our republic that honors the best in our profession."
–Edward Barnes, TIME

"Dispatches From the Front is a first rate book about the men and women who reported the gallantry, the raw courage and the horror of America's wars. Nathaniel Lande is both a teacher and a scholar in his vivid account of these correspondents, who became opinion makers helping to shape an emerging nation."
–William Friday, President Emeritus, University of North Carolina at Chapel Hill
Stages, Understanding How You Make Moral Decisions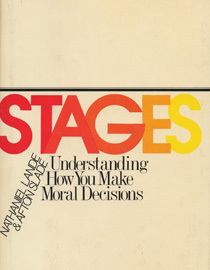 "Extending the pioneering work of Jean Piaget, STAGES offers ethical patterns of thinking by discussing moral dilemmas, and presents the implications that decisions and answers hold for your life and your contribution to society at large."
–Lawrence Kohlberg, Ph.D
Center of Moral Education, Harvard University
Harvard Business Review

"Based upon the findings of Harvard's Lawrence Kohlberg, the acclaimed researcher in the psychology of moral development, this book not only identifies the six stages of moral development but guides us through each STAGE. We come to understand why we make the ethical decisions we take. STAGES offer a unique way of looking and living life. Considering this book was published a few years ago, Nathaniel Lande is a visionary, far ahead of his time with meaningful scholarship. It a timeless book that should a handbook, a moral manual for historians and politicians, professors and students, countries and corporations, and of course by decision makers everywhere."
–Lowell Fleming, D.Phil,
Cambridge University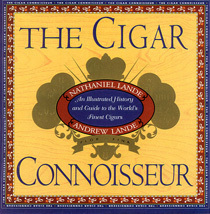 "As cigar smoking increases in popularity, some sort of a guide to cigars may be accounted most useful. Lande, director of Time World News service and executive producer of NBC and CBS, details here the history of cigars; their production; great names that are linked to cigars, such as Churchill and F.D.R.; profiles of great cigar makers; and, most important both the sophisticated and for the novice cigar smoker, a guide for the selecting and smoking of cigars. To aid the selection process, there's an illustrated guide to some of the best cigar brands. The book itself is magnificently illustrated throughout, with cigar-box, -band, and -ring art, along with photographs. Artistically and creatively, it is one of the most beautiful books ever published."
–Library Journal

"An exquisitely produced introduction to the prestige item of the '90s, lavishly illustrated with rare art, covers five dozen of the best cigar brands in the world, accessories, etiquette, and more. A special double-gatefold spread shows 30 of the most popular cigar sizes. 340 full-color and 50 b&w illustrations."
–Ingram
THE MORAL RESPONSIBILITY of the PRESS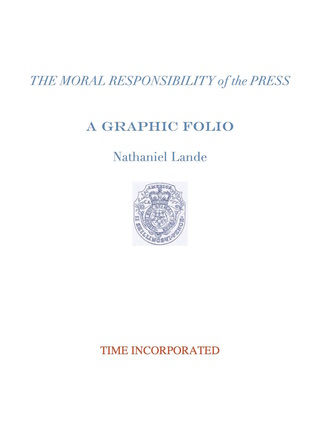 To a publisher, a newspaper, magazine, television anchor, news may be just a business. To a reporter and editorial writer, it may be primarily an outlet for professional work. To a politician or public figure, it may represent a menacing threat or comforting ally. But for people in a democracy, their newspapers, magazines, electronic media, television commentary and news programs, are an essential requirement for self-government. The Press defined our national character; it makes democracy possible.
A beautifully illustrated graphic folio with essays and narratives by Summer Soldiers and Sunshine Patriots.
—Arthur Sulzberger, Publisher The New York Times
For good journalism is the story of humanity in motion, and what could be more absorbing.
—Andrew Heiskell, Chairman, TIME, Incorporated and member of the Board of Directors, The New York Public Library
The Moral Responsibility of the Press documents that journalists today, print or television, have a greater harder-to-define area of responsibility. They must determine where lies the truth, where lies the news, in a still-emerging parade of remarkable change.
—Henry Grunwald, Editor-in-Chief, TIME
How a free people consider men and women in turn, is significantly dependent on the kind of press it supports. The image of mankind, and what matters most, is put forth day after day, year after year, and the media has more influence on how we are treated in society than the most precise philosophical definitions about human dignity---by definition, we cherish our image of country---we proclaim to the world that we are a creation of mind, heart, and will---there is no measure of our worth, but today there is measure to our dignity. It is our nation—it is our national character. These truths are self-evident and Nathaniel Lande eloquently illustrates each in The Moral Responsibility of the Press.
—Lyndon Johnson, 37th President of the United States
This smartly designed folio reminds us that there have always been people who cared about the Republic. Written into the earliest of our patriotic scripture were safeguards by Paine, Jefferson, Hamilton, and Adams, that would nurture and preserve America's Freedoms.
—Harper Lee, Author of To Kill A Mockingbird